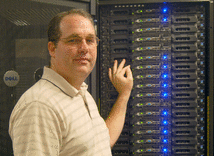 Allan Wright's
Personal Page
Employment
Employed as the manager of the software development group at the University of New Hampshire's Research Computing Center. Responsible for software development management and web-based database application programming.

You may contact me at work by the following ways:

Via E-mail at: aew@unh.edu
By phone at: (603) 862-0084
By fax at: (603) 862-1761
By US mail: Allan Wright, Morse Hall Rm. 220, UNH/Durham NH 03824-3525
My work availability for meetings:
Personal Information
I maintain a mailing list and web page for World War I Modeling, a web page for the World War I air to air combat game Blue Max, a mailing list and web page for the ACW miniatures rules Fire and Fury and a web page for Volley & Bayonet. I belong to The Northern Conspiracy which also has its own page that I help maintain. I am the owner/operator of Wright Brothers R/C a small web-based store that sells radio controlled airplane products that I have designed.

My hobbies include: Miniature Wargaming, electric radio controlled airplanes, and Board Gaming. My musical tastes include favorite bands such as Southside Johnny and the Asbury Jukes, Roger Clyne & the Peacemaners and Boston.

My favorite fiction author is Lawrence Watt-Evans. It is inconceivable how much I like watching The Princess Bride. My favorite spectator sport is football and I love the Patriots. I also like to watch the Boston Red Sox.

---