Southside Johnny Images
I'll be putting images of Southside and the Jukes here as people send them to me. Please do not send anything that is copyrighted as I cannot post those here. Thanks for your contributions!
---
Photo Pages
---
4 photos from Carole (Magic2u2@aol.com)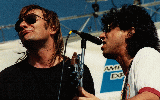 ---
An image of Southside's autograph obtained by Steve Shapiro (shapiro@ns.net) has.

---
Two interesting scans of some documents that Michael Wilson (michaelawilson@sprintmail.com) has.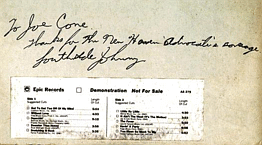 ---

Return to the Southside Johnny Page